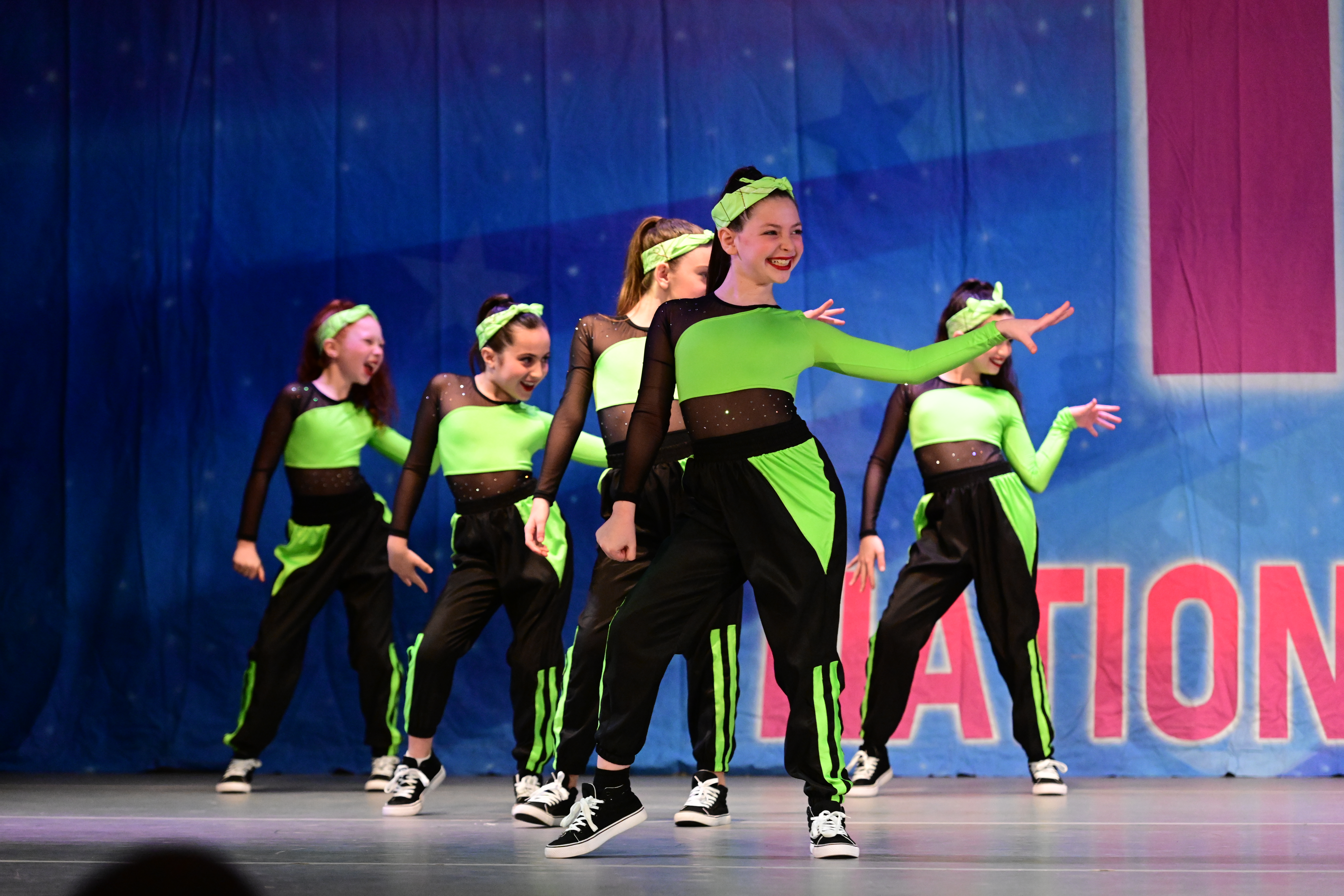 ADC Elite Competition Team
ADC Elite is a team of the most dedicated and passionate young dancers willing to push themselves to the max each and every week. This intensive program provides serious dancers with accelerated training, cutting edge hip hop and jazz choreography, and exposure to the world of professional dance through regional competitions and community performances. Elite team training focuses on strength, conditioning, technical precision, showmanship, artistry, and the execution of choreography. Each semester includes at least one regional dance competition.
This class is by audition only. Please call 212-717-0703 to schedule an audition.
Returning Elite Team members do not need to re-audition to register, but may be asked to join the placement audition before the semester begins to determine which team they will be competing with.
By adding this class to your cart, you agree to the class policies.

There are no make-up classes for the ADC Elite Competition Program. We encourage your child to attend all classes. We offer private lessons for an additional charge if they require extra help

More than one unexcused absence will result in removal from the ADC Elite Competition Team.

If absences begin to affect a dancer's performance, an alternate will be considered as a replacement.

Applause reserves the right to dismiss a student, without refund, whose conduct or influence, in the opinion of the Program Director, is not in the best interests of the class.

Students must wear all black to each class. Black yoga pants, black leggings, black tank tops, black t-shirts and/or black leotards are acceptable. All dancers should have athletic sneakers or jazz sneakers preferable in black. White, silver, or gray accents are acceptable.

Uniform ADC teamwear will be required for all competition weekends. Teamwear options will be available for purchase via links provided by the ADC Elite Competition Team Coordinator.

Parents will be responsible for all competition fees, including, but not limited to, costume fees, entry fees, media packet, etc. Parents will also be responsible for travel, meals/snacks during competitions, and helping your child at the competition (chaperoning, hair, makeup, etc.).

Parents must fill out a conflict sheet with your child's scheduled conflicts and return it to Applause prior to the first day of class.

All solo and/or duet requests must be submitted by the third week of class for review by the Director of Dance.

Students MUST be available for the ENTIRE competition weekend to be eligible for the program. Students may not miss more than 1 pre-planned class, except in the case of illness or family emergency.

Students may be required to produce a negative Covid test prior to competition weekend depending on the rules set forth by the competition committee.

CANCELLATION POLICY: There will be no refunds or credits given for our weekend program.

RETURNED CHECKS: A $30.00 fee will be charged for each check returned from the bank for any reason.

Applause may make changes of any nature at any time and from time to time to its classes, calendar, schedule, standards, policies, requirements, rules, and procedures whenever Applause deems it necessary or desirable in connection with the on-going COVID-19 pandemic. This may include, but is not limited to, changes in modes or methods of delivery of classes, modifying or rescheduling classes, and requiring compliance with new, additional, or modified standards, policies, procedures, or rules intended for the protection of the health and safety of our community. If guidelines for room capacities change, the location of rehearsals may be subject to change.

This class is by audition-only. Please contact Applause at 212-717-0703 for more information.
$2,100.00
Register for 3 or more classes at once and receive a 10% discount!
Other Classes to Consider
The Applause Dance Company is a pre-professional training program for the aspiring young dancer. Whether your goal is to dance on Broadway in "Hamilton," or for Lady Gaga on tour, our diverse curriculum aims to develop the truly well-rounded performer. Each dancer in both Advanced and Intermediate programs is challenged with cutting-edge choreography in many […]

AVAILABLE SESSIONS:

Sundays (10:00-1:00)

The Applause Dance Company is a pre-professional training program for the aspiring young dancer. Whether your goal is to dance on Broadway in "Hamilton," or for Lady Gaga on tour, our diverse curriculum aims to develop the truly well-rounded performer. Each dancer in both Advanced and Intermediate programs is challenged with cutting-edge choreography in many […]

AVAILABLE SESSIONS:

Saturdays (3:00-5:30) Sundays (4:00-6:30)

The Applause Junior Dance Company is a pre-professional training program that specializes in hip-hop, jazz, and commercial styles of dance. The rigorous rehearsals instill perseverance, responsibility, and discipline – all while giving your child the confidence and self-esteem needed to stand out from the crowd and rock the stage. This first step towards joining our […]

AVAILABLE SESSIONS:

Sundays (1:30-3:30)